Hello,
I'm Kevin Barrett, a GP in Hertfordshire, an RCGP and Crohn's and Colitis UK Inflammatory Bowel Disease Clinical Champion and chair of the Primary Care Society for Gastroenterology (PCSG).
The PCSG has a voice on the national stage; we are the voice of Primary Care Gastroenterology. Among our membership we have a wealth of experience in every field of gastroenterology a
nd have involvement in a wide range of projects: increasing awareness and diagnosis of upper and lower GI cancers, considering the impact of publicity around the potential risks of long-term PPIs use, participating in the WHO campaign to eliminate hepatitis C by 2030, tackling the problem of iron-deficiency anaemia, and increasing awareness of inflammatory bowel disease, coeliac disease, and lactose intolerance. The role of the faecal micro biome in underpinning a wide number of conditions and the impact that nutrition, exercise, antibiotics, and stress can have on the richness of the bacteria that coexist in our guts is an exciting area of research – the dramatic impact that this can have on our physical and mental wellbeing is emerging rapidly.
We need your support. Opportunities exist across a range of initiatives to help fund the PCSG in the work we do:
Gut Talks – bringing new research, ideas, opinions and insight to our growing primary care membership.
Guidelines – by primary care, for primary care. Help fund guidelines specifically aimed at primary care supporting accurate diagnosis, better referrals and ultimately better outcomes for patients.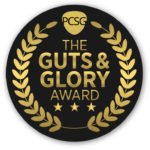 Guts and Glory – support our award that recognises and celebrates the individuals making a real difference in gastroenterology perceptions and awareness.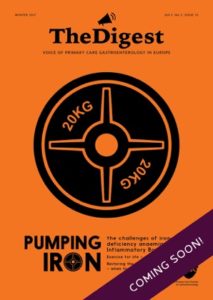 Educational Meetings and Events – partner with us to bring the best in gastroenterological education either on a regional basis or at our Annual Scientific Meeting every November.

The Digest – is the journal of the PCSG. Widely read and widely regarded the publication brings the latest news, research and opinions from the world of gastroenterology.
Think GI Cancer – GPs are the frontline troops in GI Cancer diagnosis.
Support our campaign that focuses on prevention, early diagnosis and effective management of GI cancers in general practice and primary care.
If you are interested in working with us to fund and develop our initiatives please contact me:
This content is restricted to site members. If you are an existing user, please log in. New users may register below.