Virtual Clinic – The patient with peptic ulcer disease

A 45-year-old sees you in clinic. He had several weeks of abdominal pain, and an episode of vomiting (coffee-grounds) 6 weeks ago and attended the emergency department. He was assessed by the gastroenterology team and it was deemed appropriate to discharge him with PPI therapy and an outpatient endoscopy. He had his gastroscopy 2 weeks ago and the findings are as below. The lesion is biopsied and does not show any evidence of dysplasia.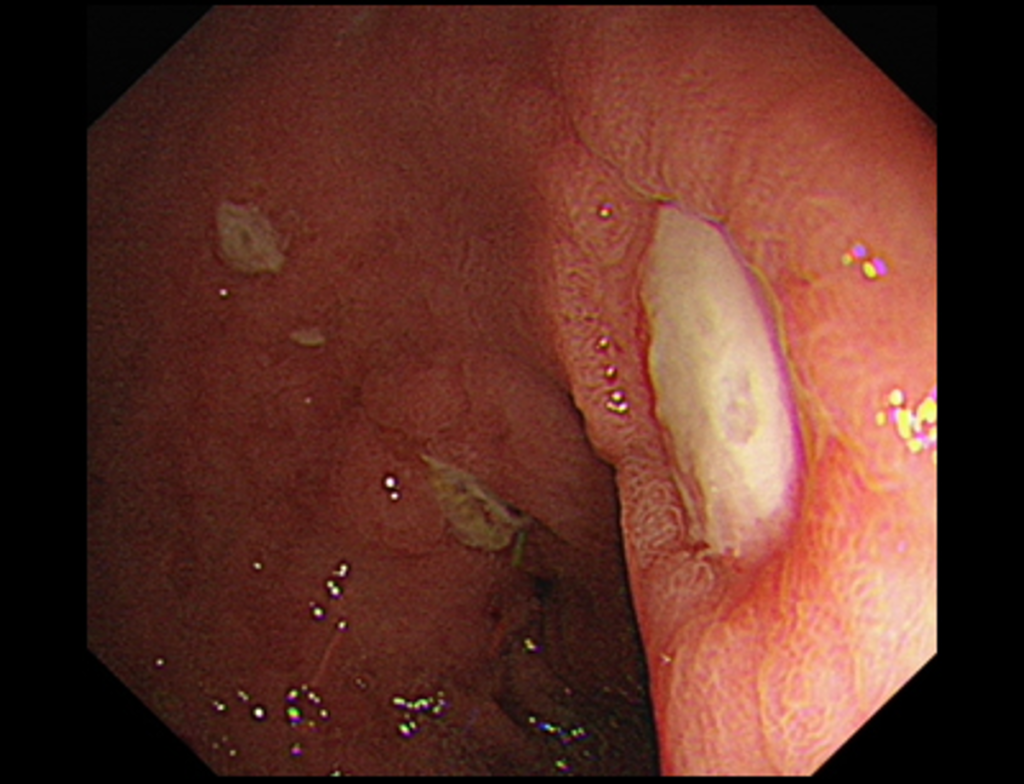 Image credit: https://www.endoscopy-campus.com/en/classifications/forrest-classification/
References:
Peter, S. and Wilcox, M., 2010. Endoscopic therapy for peptic ulcer bleeding. In Interventional and therapeutic gastrointestinal endoscopy (Vol. 27, pp. 37-54). Karger Publishers.
Gralnek, I.M., Dumonceau, J.M., Kuipers, E.J., Lanas, A., Sanders, D.S., Kurien, M., Rotondano, G., Hucl, T., Dinis-Ribeiro, M., Marmo, R. and Racz, I., 2015. Diagnosis and management of nonvariceal upper gastrointestinal hemorrhage: European Society of Gastrointestinal Endoscopy (ESGE) Guideline. Endoscopy, 47(10), pp.a1-a46.