Written assignment – The Barrett's patient with high grade dysplasia

A 68-year-old with Barretts oesophagus (BO) comes to clinic. He was diagnosed recently following a diagnostic endoscopy for dyspepsia. No other abnormalities were found.
The endoscopic appearance is as below. The gastroesophageal junction was found at 39cm. The proximal extent of the Barretts segment was at 32cm, and the area of confluent Barretts ended at 34cm: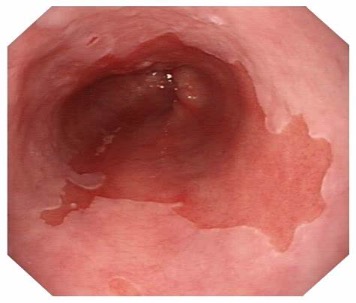 The histology confirms low-grade dysplasia. There is no evidence oesophageal cancer.
The patient asks you about next steps.
How would you approach this patient with Barretts oesophagus with low-grade dysplasia? (Please consider Barretts classification, and management strategies for Barretts oesophagus).
Please limit your answer to approximately 500 words and submit below in either a word document or pdf format. This assignment should take no longer than 1 hour.