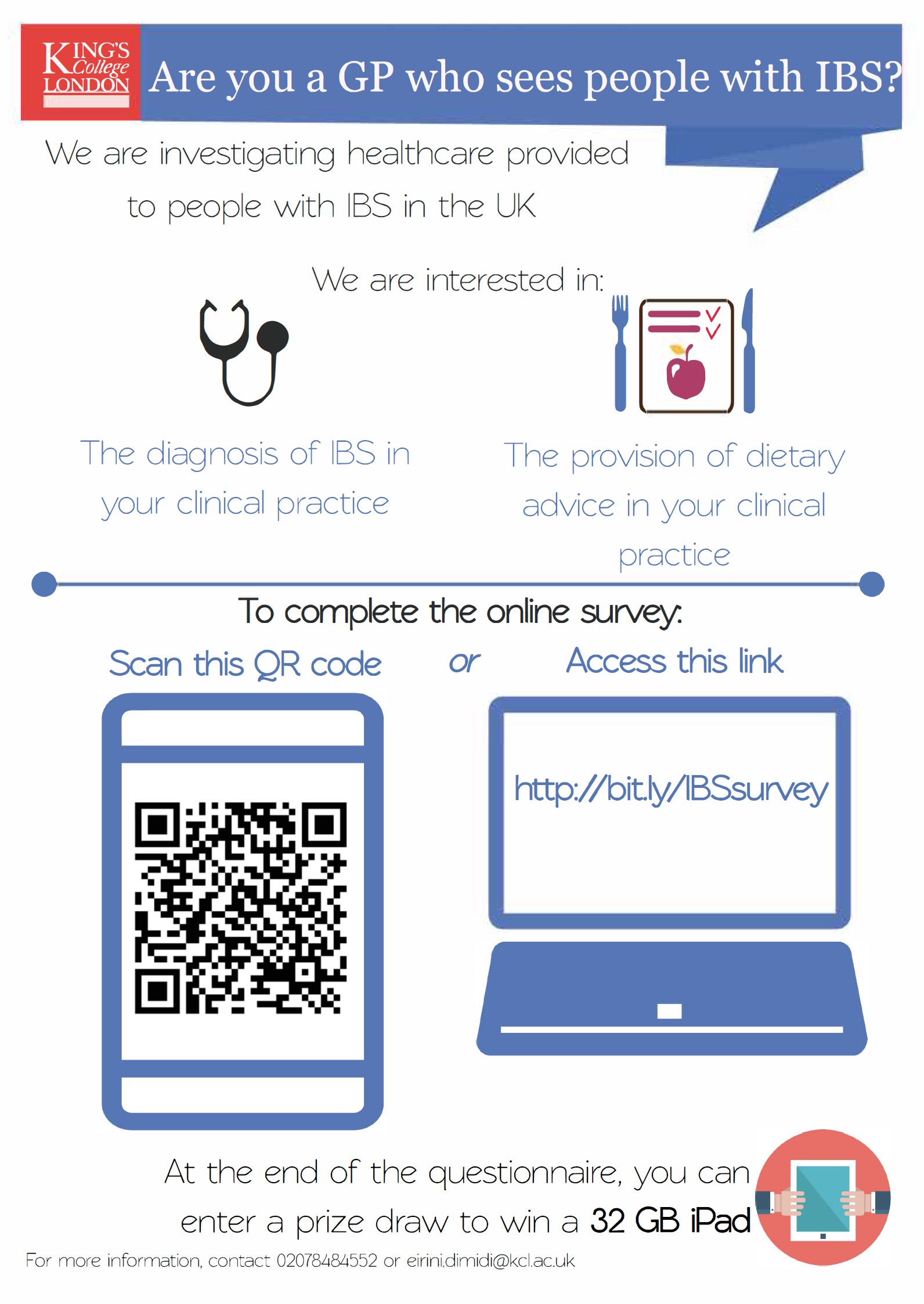 Project Info
Client
King's College London
Project Description
We would like to invite you to participate in an online survey conducted by King's College London on the experiences of healthcare services towards people with Irritable Bowel Syndrome (IBS), including their diagnosis and access to dietary advice.
We are particularly interested in GPs' experience and services to their patients with IBS.
The survey should take no more than 5 mins and, on completion of the study, you can choose to enter a competition to win a 32GB iPad.
If you would like further information, please email Dr Eirini Dimidi at eirini.dimidi@kcl.ac.uk
GO TO SURVEY